New research into electric cars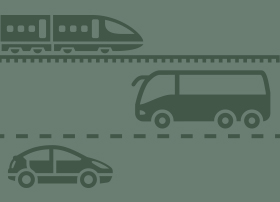 New research by Icaro shows that the British motoring public are most concerned by a range of issues that relate to charging, when it comes to considering electric cars.
A lack of convenient charging points, concern of running out with nowhere to charge it and the range being too short all remain prominent concerns (cited by 52%, 50% and 43%, respectively). Another key barrier for nearly half (44%) is that they are seen to be just too expensive when compared to petrol counterparts (Figure 1). By contrast, very few cite issues around style and being quick or fun to drive (4% and 8%,respectively), and only around one in ten drivers (11%) say electric cars are too small for their needs.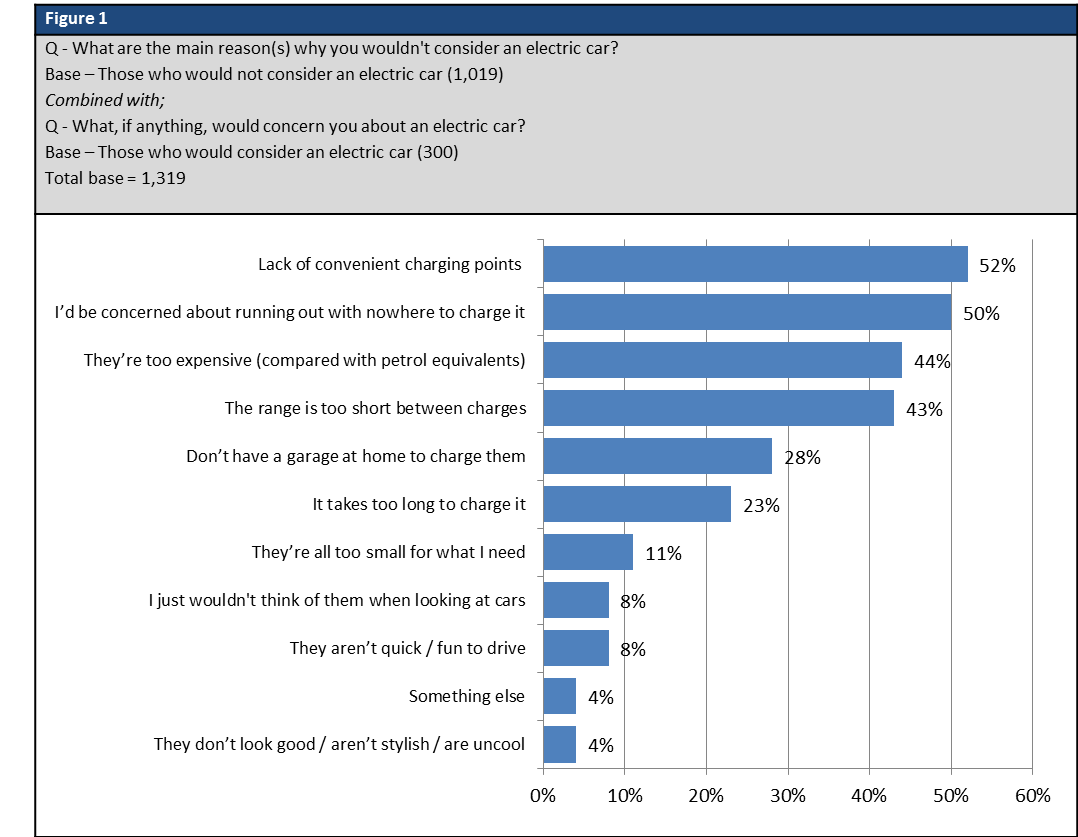 The sub-groups show some interesting differences with 18-34 year olds being significantly less likely to cite as many barriers as those cohorts older than them. Indeed they identify an average of 2.5 barriers, compared with over 3 per person older than 45.
Overall, one in every four or five drivers (23%) say they would be likely to consider an electric car as their next vehicle (split into 7% who would be 'very likely' and 16% who would be 'fairly likely'). Age is again important, with 18-34 year olds significantly more likely to say they would be very likely to consider an electric model (17% vs. 1% of 55-64 year olds, for example).
There is a clear urban market for electric cars: 55% of those who live in city centres would be very or fairly likely to consider one as their next car. This drops to 23% among those in the suburbs and just 15% of those who live in a village.
For those who say they are likely to consider an electric car, the two most common reasons are the fact that they are environmentally friendly (64% mentioning – Figure 2) and cheap to run (62% mentioning). A third key benefit is the incentive of paying no road tax (43% mentioning). All other reasons are supplementary and attract responses of 20% or less, with the least common reason cited as their "high specification" (11% mentioning).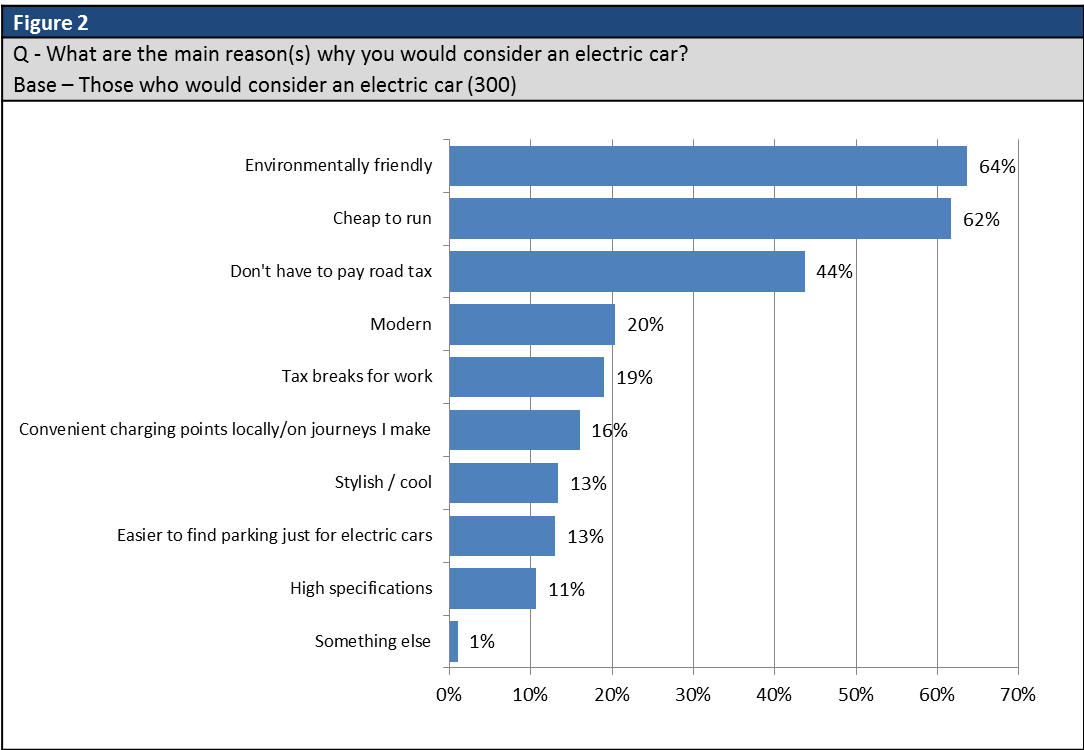 The key age group of 18-34 year olds still places environmental friendliness and running costs as their top two reasons; however, they place more importance on other aspects too: 21% mention it being stylish / cool (vs. 8% of anyone older) and 28% mention tax breaks for work (vs. 13% of anyone older). Whilst it is still their top answer, they are the least likely group to mention environmental friendliness with 53% citing this. Compare that to 70% of 35-44's and 77% of people over 55.
Methodological note
All figures, unless otherwise stated, are from an Icaro survey. Total sample size was 2,000 GB adults, filtered down to those who currently had a car (1,319). Fieldwork was undertaken between 9th - 17th June 2015. The survey was carried out online. The overall sample has been weighted and is representative of GB adults (aged 18+), although this may not translate to being exactly representative of drivers.
For further details please contact Phil Downing at phil@icaro.uk.com or 020 3478 3704.