Plastics at the beach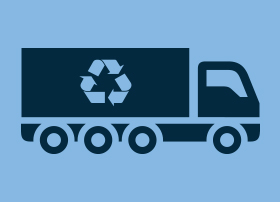 New Icaro research as DRS is on the national agenda...
New research by Icaro looks at the public's attitudes to this key issue, at a time when the Scottish and UK Government are exploring a deposit return scheme (DRS) for plastic bottles with the aim of increasing recycling and reducing plastics entering the marine environment. The research finds:
Over one in three (37%) GB adults has seen plastics litter on a beach (either in the UK or abroad) in the past 12 months. This increases to just over three quarters (76%) among the most frequent beach visitors (i.e. visit monthly or more often).
Seven in ten (70%) rate plastics pollution of beaches/the marine environment as an important issue to them (including 32% who rate it as very important (i.e. scoring it 9-10 out of 10 for importance).
The public perceive two key causes: the amount of single use plastic bottles and containers in modern society (36% say this is the main cause) and people dropping plastic litter on beaches (28%). However, far fewer (8%) make a direct linkage between marine pollution and the amount of plastic collected for recycling or disposal at home.
Half (50%) say that a deposit return scheme for plastic bottles – using 10 pence as an example amount - would have no impact on the amount of plastic bottles they currently recycle. Almost three in ten (29%) say they would be "much more likely" to recycle plastic bottles – particularly among 18-34s and those living in flats. A small minority (4%) say they would be less likely to recycle plastic bottles.
Almost two in three (65%) think a DRS for plastic bottles would have a moderate or significant impact on plastics polluting beaches and the marine environment. By contrast, around one in four (27%) think it would have minimal or no impact.
Phil Downing, Research Director, says that "the British public are passionate about the issue of plastics pollution and the marine environment. While they are supportive of a deposit return scheme there are important questions still to be asked about the likely return on investment – particularly with half the public saying they would recycle the same amount of plastic bottles as they already do through their local collection. The data suggests that a DRS would be most effective at engaging younger consumers (who typically recycle less consistently) and those living in flats (who typically have poorer recycling facilities and collections)".
Methodological notes:
2,014 interviews were undertaken online with adults aged 18+ in Great Britain, between 22-24 September 2017. Quotas were set on age, gender, region and work status to ensure that the sample matches the known profile of the population.
Contact for further information: Phil Downing, phil@icaro.uk.com
Graphs
Icaro in action
Icaro have consistently provided enthusiasm, rigour, insight and endless curiosity to our research projects. They are adaptable in the face of changing circumstances and creative in designing research methods. They are able to take a seemingly complex mass of findings and find the kernels of important information and insight hidden within. We look forward to working with Icaro again!
Liz Warren
Director, SE2